Mary Calls
Mary Joy & Scott Asher are business partners who run Mary Calls.
The Story Behind how we came up with MayCalls.com
Mary is a Stellar Virtual Assistant who helped me in my Business in the most amazing way anyone could have ever thought of. So, I knew there is a possibility that we could do more together because we shared a mutual and robust connection towards work ethics, culture, and ideas.
We are committed business professionals who have gone the extra mile for people and still like to; hence, the birth of Mary Calls, which is a White Label business dedicated to helping various startups and enterprises, small and medium scale, to build a strong relationship and professional culture for their work as they grow.
The combination of Mary and Scott is a synergic bond that has brought about the birth, building, and establishment of many brands, and we love to keep that up. Watching out for each other makes the world a better place. We want to watch out for you. Wouldn't you let us?
Mary Calls is a sister website of StellarMarketers.com.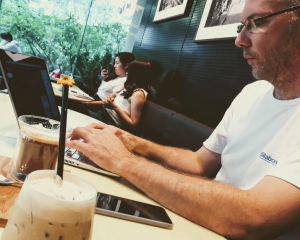 CEO & Co-Founder,ART, White Label, Social Media.